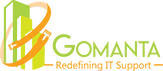 BSNL is one of the largest & leading public-sector units providing comprehensive range of telecom services in India.
BSNL has installed Quality Telecom Network in the country & now focusing on improving it, expanding the network, introducing new telecom services with ICT applications in villages & winning customer's confidence. In fact, there is no telecom operator in the country to beat its reach with its wide network giving services in every nook & corner of the country & operates across India except New Delhi & Mumbai.
"AUJLA BUSINESS SOFTWARE PVT LTD" is an authorized Marketing and Business Franchise of BSNL to provide Fibre to Home (FTTH) Telecom / High speed broadband services, Lease Lines and other telecom services to the residents / businesses/ sme in the area of Panjim, Caranzalem, Donapaula, Porvorim, Bambolim, Merces and Old Goa.
CORPORATE PLANS ON FTTH
S No.
Particulars
Fibro Combo ULD 3999
Fibro Combo ULD 5999
Fibro Combo ULD 5999
Fibro Combo ULD 16999
1
Bandwidth (Download Speed)
upto 50 Mbps till 500GB, upto 4 Mbps beyond
upto 60 Mbps till 500GB, Upto 4Mbps beyond
upto 80 Mbps till 2000GB, Upto 6 Mbps beyond
upto 100 Mbps till 3000GB, Upto 8 Mbps beyond
2
Applicability
All Users
All Users
All Users
All Users
3
Fixed Monthly charges (Rs)
3999
5999
9999
16999
4
Annual payment option (Rs) [11XFMC]
43989
65989
109989
186989
5
Two Years payment option (Rs) [21XFMC]
83979
125979
209979
356979
6
Three Years payment option (Rs) [30XFMC]
119970
179970
299970
509970
7
Download/ Upload limit (GB/month)
Unlimited
Unlimited
Unlimited
Unlimited
8
Free E mail IDs/Space (per E-mail ID)
4/5MB
4/5MB
4/5MB
4/5MB
9
Static IP address (on request)
One Free
One Free
One Free
One Free
10
Security deposit (Rs.)**
One month FMC
One month FMC
One month FMC
One month FMC
11
Minimum hire period
One month
One month
One month
One month
12
Telephone Fixed Monthly charges (in Rs.)
NIL
NIL
NIL
NIL
13
Free calls and Additional facility
24 Hrs. unlimited free calling on any network in India
14
MCU charges /pulse (in Rs.)
°(To BSNL N/W after free calls)
°(To other N/W)
Select
Select
Select
Select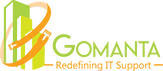 Fibre Broadband Unlimited Plans
S NO.
Particulars
500 GB Plan
750 GB Plan
40 GB Plan
50 GB Plan
80 GB Plan
120 GB Plan
170 GB Plan
1
Bandwidth (Download Speed)
Upto 50 Mbps till 500 GB, upto 2 Mbps beyond
Upto 100 Mbps till 750 GB, upto 2 Mbps beyond
Upto 100 Mbps till 40GB/day, upto 2 Mbps beyond
Upto 100 Mbps till 50GB/day, upto 4 Mbps beyond
Upto 100 Mbps till 80GB/day, upto 6 Mbps beyond
Upto 100 Mbps till 120GB/day, upto 8 Mbps beyond
Upto 100 Mbps till 170GB/day, upto 10 Mbps beyond
2
Applicability
All Users in all circles (except A&N)
All Users in all circles (except A&N)
All Users in all circles (except A&N)
All Users in all circles (except A&N)
All Users in all circles (except A&N)
All Users in all circles (except A&N)
All Users in all circles (except A&N)
3
Fixed Monthly charges (Rs)
777
1277
2499
3999
5999
9999
16999
4
Annual payment option (Rs)
8547
14047
As per prevailing cashback scheme
39990
59990
99990
169990
5
Two Years payment option (Rs)
16317
26817
NA
75981
113981
189981
322981
6
Three Years payment option (Rs)
23310
38310
NA
111972
167972
279972
475972
7
Download/Upload limit (MB/GB) per-month
Unlimited
Unlimited
Unlimited
Unlimited
Unlimited
Unlimited
Unlimited
8
Free E mail IDs/Space (per E-mail ID)
1/1GB
1/1GB
1/1GB
1/1GB
1/1GB
1/1GB
1/1GB
9
Static IP address (on request)
NA
One @ Rs. 2000 p.a. additional
One @ Rs. 1800 p.a. additional
One Free
One Free
One Free
One Free
10
Security deposit (Rs.)**
One month FMC
One month FMC
One month FMC
One month FMC
One month FMC
One month FMC
One month FMC
11
Minimum hire period
One month
One month
One month
One month
One month
One month
One month
12
Telephone Fixed Monthly charges (in Rs.)
NIL
NIL
NIL
NIL
NIL
NIL
NIL
13
Free calls and Additional facility
24 Hrs. unlimited free calling on any network in India
14
MCU charges /pulse (in Rs.)
(To BSNL N/W after free calls)
(To other N/W)
Select
Select
Select
Select
Select
Select
Select