WHY GOMANTA?
We are very pleased that we have been employing Goan IT Specialists since 2005 in our office based in Panjim. Our company, Aujla Business Software Pvt Ltd (ABS Pvt Ltd) has grown over the years to become large enough to provide IT Services to the UK customers as well as expand its business activities for the Goan customers. The tie-up between the UK company and ABS Pvt Ltd is proving very successful, and we are now able to offer the same services in Goa as we are already providing in the UK.
Our staff numbers are increasing, but we are delighted to say that 99% of the staff are Goans and our company policy is to recruit from areas within commuting distance of Panjim. We have low staff turnover, some of the staff have been with the company long enough to be married and have children! We wanted to launch our products in Goa under a new brand name, because of our continued involvement in Goa, we have named the brand 'Gomanta'. This is taken from the Mahabharata, where it mentions Gomanta as being the State of Goa.


Proud
We are proud of what we do.
High quality services
We are proud of the high quality services we provide to the business and domestic community.
Bring a unique service
We are proud to bring a unique service to Goa, which incorporates the services that most businesses depend on but have not been available in Goa as one package.
One stop shop
We are one stop shop for all IT Services that you are likely to need.
Gomanta
We would like to present our products to you in person or send you further details, please let us know your contact details by completing a simple form.
Gomanta Products
The Gomanta brand brings a host of services to the market for the business and residential sectors that have not been available or affordable before. The key difference is that we do not treat each customer as individual and separate service consumer, we treat all our customers as if they were part of our corporate organisation.

Combining the resources and ideas of all customers enables us to deliver a service that otherwise could not be enjoyed by Small to Medium Enterprises (SME). We hope you will like what we have brought to the market, the listing below are just simple statements to let you know what we do.

Our aim is to let you get on with running your business while we take care of your IT needs.

If you would like to know how we can help your business grow, provide better security and higher level of services at affordable rates, please complete the Contact Us form and we will get in touch with you as soon as possible.
Gomanta ISP services at Gera's Imperium GRAND
Dear Gera's Imperium GRAND Customer
As an introduction, we are Aujla Business Software Pvt Ltd (ABS), and we provide, Telephone, Internet and IT Support Services under the brand name of Gomanta.
We are contracted by Gera Development Pvt Ltd to provide best in class services to all Gera's Imperium GRAND customers. To ensure that we are able to provide you an efficient service, and also to prevent unnecessary damage to the GRAND building and the surrounding areas, we have already installed all the necessary cabling from our data centre on the 8th floor, and the control room, to each unit.
Each Unit has a 6 core fibre optic cable (black) and a category 6 (Cat 6) Ethernet cable (Yellow) as shown in the images below;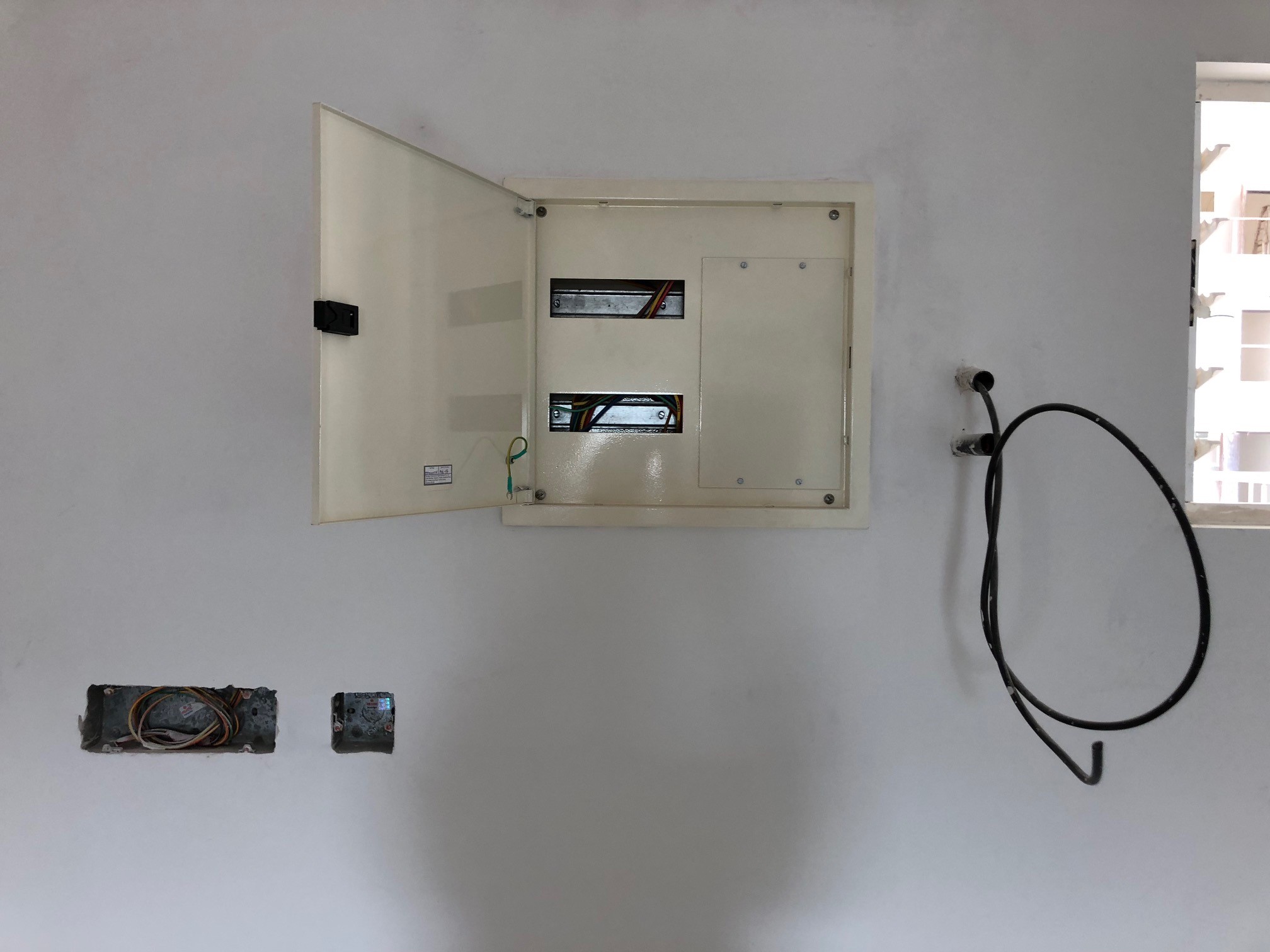 Black Fibre Optic Cable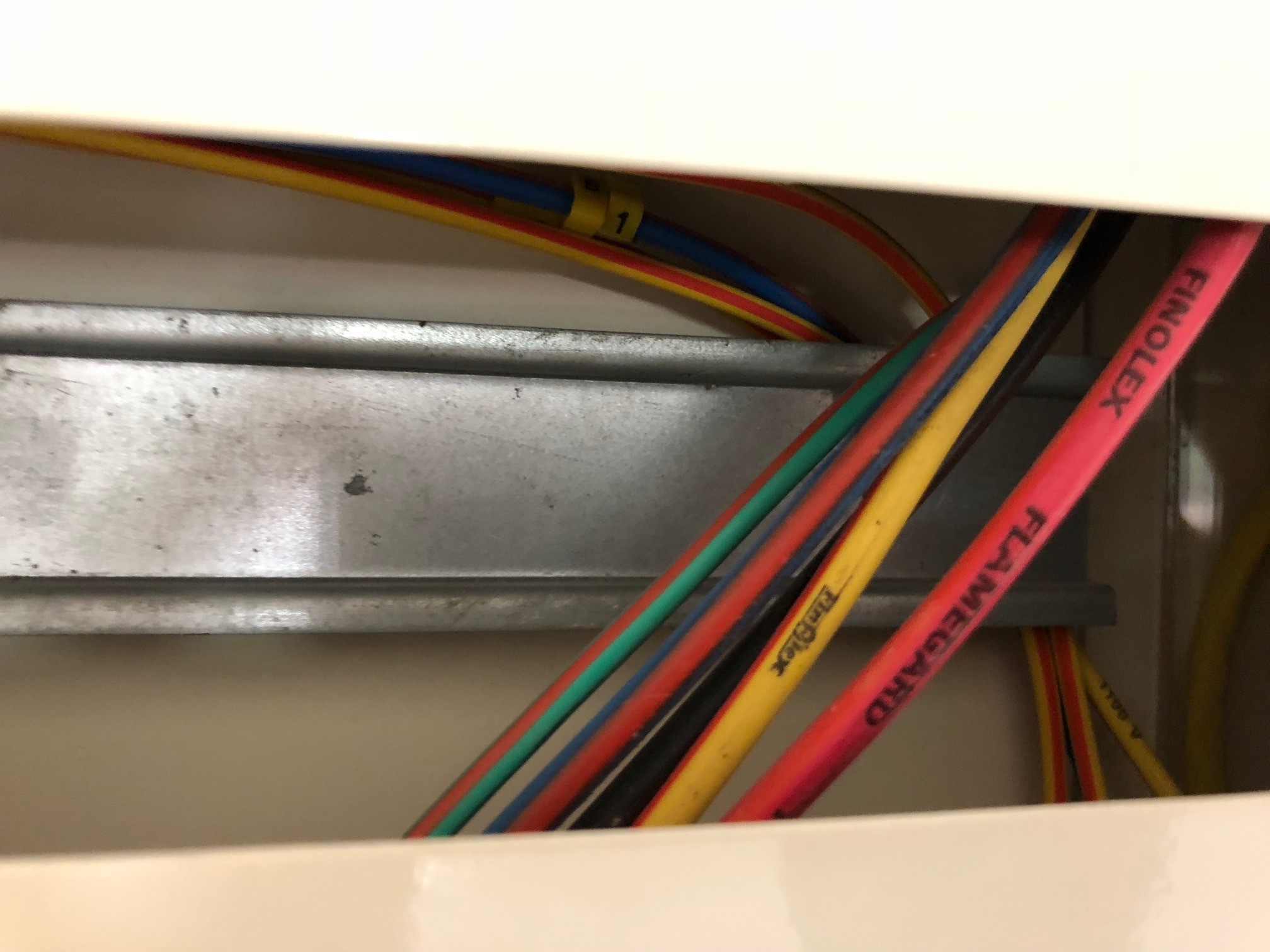 Yellow Cat6 Cable
PLEASE DO NOT CUT OR REMOVE THESE CABLES. FOR ASSISTANCE CONTACT US AS BELOW
These cables are labelled as Gomanta and they are ready to provide you all the necessary Telephone , Internet and Datacentre services that you require for your business. A full list of services that we provide are available here.
Along with Gera Development Pvt Ltd, we are very excited to bring you this unique service to ensure that you are able to establish your new premises as quickly as possible after obtaining the Occupancy Certificate. We are ready to speak with you to understand your requirements, please click here and register your business with us using a simple contact form. We will arrange a meeting at your convenience to discuss how we can assist you further.
Our premises are located in the following Units on the 8th floor of Gera's Imperium GRAND;
Dear Gera's Imperium GRAND Customer
As an introduction, we are Aujla Business Software Pvt Ltd (ABS), and we provide, Telephone, Internet and IT Support Services under the brand name of Gomanta.
| | |
| --- | --- |
| Main Reception – 808 | Conference Room – 809 |
| IT Support (NO PUBLIC ACCESS) – 810 | IT Support (NO PUBLIC ACCESS) - 811 |
| Gomanta Customer Services – 812 | Data Centre (NO PUBLIC ACCESS) – 814 |
| Gomanta Business Manager - +917722096022 | Gomanta WhatsApp Number- +917722096021 |
Looking forward to meeting you in person soon.
Yogesh Shetye
Gomanta
Business Development Manager
Contact Us
We can be contacted on WhatsApp No. (+91)772-209-6021
We would love to tell you about our business enabling and IT security products
Please tell us how we can contact you
808 Gera's Imperium Grand,
Patto Plaza, Panjim, Goa 403001
Your message has been sent. Thank you!
There was a problem in submitting your details. Please try again.